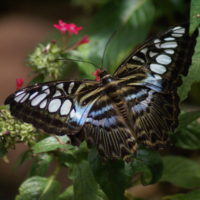 LIFE IS FULL OF MIRACLES
Thank you for your years of magical healing, support, hope and encouragement.
Thank you for always returning my calls so quickly, when I am in need.
Thank you for your honesty, wisdom, patience, kindness and care.
I live in greater peace since you came into my life 20 years ago.
In gratitude and friendship,
Pam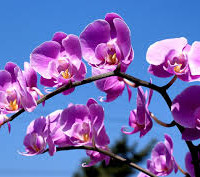 A HEARTFELT LETTER
Dearest Lila and Sam,
Words cannot truly express what a wonderful blessing you two are in my life. You both are truly gifted in the path(s) you have chosen. I am grateful to my sister Joni for suggesting that I seek your care.
Thank you so much,
Anonymous
LIFE-SAVER
I am a very satisfied patient of Dr. Samuel Flagler and have to say that he is one of the best Homeopaths I have worked with. I myself am a trained Classical Homeopath and can say with honesty that the remedy Dr. Flagler prescribed was a life-saver. I had gone through a very stressful experience with one of my children that left me with severe heart pain and stress related conditions. After a few weeks on the remedy my chest pain subsided and I started feeling so much better. I HIGHLY recommend Dr. Flagler as a homeopath.
Sarachana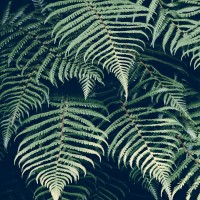 SHINGLES RECOVERY
Dr Lila Flagler helped me get through a scary and painful case of shingles with less symptoms and less need for drugs than I thought possible! She has a presence that is totally unconditional and supportive which gives one a sense of ease and safety.
Cynthia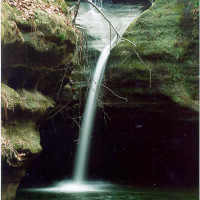 BETTER THAN HORMONE THERAPY
Drs. Lila and Samuel helped me get my life back on track. After my hysterectomy in 2001, I followed by "doctor's" recommendations of hormone therapy. It didn't take long to realize this was not the path for me. I was an emotional and physical wreck by the time I was told by my sister to come see the Flaglers.
I knew after my first session with Dr. Samuel that I was finally on the right path. Not long after that I started therapy with Lila as well. She worked on my hip and shoulder which were keeping me awake at night. I didn't take long to see positive results from the acupuncture and light manipulation. Then I quit smoking with Lila's help. I am now exercising on a regular basis, and I've lost 20 pounds.
I feel GREAT!
Laura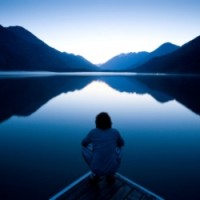 ONE MORE GRATEFUL FAMILY
Drs. Samuel and Lila,
We thank you so much for your continued efforts in helping Dan and me to get well. We never would have made it without you both! I am doing so much better since I saw you last, Lila.
Thank you,
Kay, Dan and Bill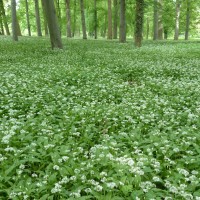 BACK TO LIFE
Dear Dr. Flagler,
Thank you so very much for responding to my call for help. I was quite moved by your prompt and generous response. Thank you for taking such good care of me. There is nothing in life I am more grateful for.
I wanted to express my appreciation and gratitude for your remarkable wisdom, kindness, tender caring, quiet responses, remarkable skills in healing, and your sense of compassion. You truly are probably the most valued and cherished person in my life. You bring me back to life—there is no greater gift.
In Heart & Health,
Pamela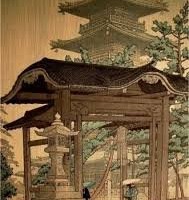 I DO NOT HAVE A BRAIN TUMOR!
Years ago, our family doctor had no clue why I had such horrific shooting pains in my head (my weather/wind headaches). They could last from 12 hours to 3 days. It wasn't a brain tumor, my mother had the same sensitivities to the wind. It was exhausting and made me fear the weather report. Having used holistic medicine in the past, finding a holistic doctor was priority number one when we moved to Tucson. Luckily, I had one of those headaches before one of my appointments with Dr. Lila. She got to witness a full-blown attack. My case was taken; she saw the pain and the rigidity of my body from the onslaught. She proceeded to use acupuncture because in Oriental Medicine, wind is understood as a causative of malaise in the physical body. The first treatment stopped the pain and the endorphins released (hormones with tranquilizing and pain-killing capabilities) felt like a codeine bath without the after effects. It took a few more treatments to tweak any little pains when the barometer changed, but the hard pain was gone, and thus the FEAR was gone. I hugged her! 🙂 Am I grateful? You bet! She is my saving grace! So, if you have doubts or are new to this way of healing, give these two wonderful doctors a chance. Let your body heal itself gently. Be good to yourself. You are worth it!
Thank you forever!
Sara
P.S. Now I come for maintenance. It's my spa day!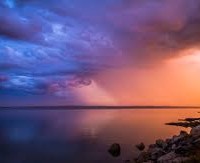 I AM DOING BETTER
Hello Dr Flagler,
To clue you in, I am doing better than I remember doing in a long time. I am doing much better with my addiction, and things are starting to work out for me better. I am able to take responsibility and am doing the things I sometimes don't like doing because I know it will turn out in the future. Another thing I wanted to let you know is that I am in the process of looking for a job that is closer to home so that I can devote more time and money to my business. Anyway, I just wanted to let you know I am doing well.
Thanks so much.
J.W.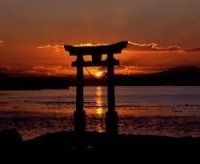 LIVING FREE
Drs. Lila and Samuel Flagler first started treating me in December of 1991. At that time I was on Lithium for bi-polar depression and I was desperately sad, in lots fear and panic, and wanted to kill myself. Also I was taking loads of prescription drugs for my asthma, Epstein Barr virus, muscle and joint pain, and stomach ailments. I was very tired all the time, slept night and day, and had been diagnosed with Chronic Fatigue Syndrome. The remedies the Flaglers gave me over the last several years have been invaluable in getting me off the anti-depressants, and Lithium. I haven't taken any anti-depressants for over 9 years now. More importantly, I'm free of fear and panic, I have loads of energy and rarely take asthma medicines (sometimes during the height of allergy seasons). Also, my energy level has increased as my body feels so much more in balance. I attended Fitness Trainer School in 1994 and became an ACE (American Council on Exercise) Certified Personal Trainer. At the current age of 52, I now have the aerobic stamina and muscle endurance of a 25 year old. I recommend everyone try the homeopathic remedies for any and all ailments. Life can be so much more carefree without physical and mental pain and suffering, caused by a body's symptoms and/or side effects from prescription medicines.
Ethel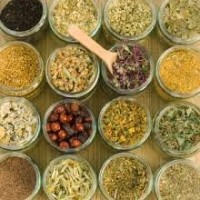 NOT ALL DOCTORS ARE CREATED EQUAL
In 1991, I had a major depressive episode. I grew extremely frustrated with modern psychiatric care which simply wanted to push anti-depressants on me. I talked with both my family physician and my psychiatrist, begging them to do some kind of testing on me. I felt sure that my depression was rooted in a chemical imbalance. They were continually dismissive with me, flatly refusing any testing, saying I just had to face the fact that I had a depressive personality and would always have to be on a maintenance dose of anti-depressants. The thing was, I wasn't sad or despairing. I knew there was something very wrong, but I felt no one was getting to the core of it. Things came to a crux when I was on a vacation and went into a local grocery store and became very disoriented. I couldn't figure out where I was, what I was doing there or how to get home. Luckily I had a cell phone and kept hitting buttons until I got my husband, and he came after me. I knew things were critical at that point. As soon as we returned home, I went to the internet to find a local homeopath. I first went to a doctor who claimed to combine allopathy and homeopathy, but I quickly found that she relied much more on her allopathic training, and I knew in my gut that what she told me wasn't true — she said I had early-onset Alzheimer's Disease. So, I went back to the internet and found the Flaglers' name. Finding the Flaglers has proven to be one of the greatest miracles in my life. The constitutional remedy Dr. Samuel prescribed completely mitigated all my symptoms of mental dis-ease. But that was just the beginning of discovering what wonders holistic medicine can accomplish. Dr. Lila healed a frozen elbow left over from a botched job of setting a break at a local hospital. The regular doctors recommended surgery; Dr. Lila had the elbow completely set to rights in 4 acupuncture treatments. It is said that the human cell is programmed to live 120 years. I love every minute of this exciting life, and truly believe that with the Flaglers help, I just might see 120!
Denise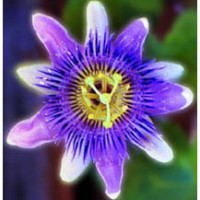 JOY AGAIN
My days before I came to Lila and Samuel were some of the most difficult ones that I have lived through. Every day was overcome by sorrow, pain and anxiety. At night I settled into intense fear that would steal my rest and stiffen my body. My strength had become a shadow of exhaustion and exhaustion had begun to replace my will. As the days dragged on, I found that I could no more. In my last attempt to get some help I searched the internet for a local doctor. I knew I didn't want to reacquaint myself with medicines that hadn't worked before, yet I didn't know what I was looking for. Was it fate, a miracle or just a coincidence? I found Lila and Samuels' website and after reading it carefully I was impressed to call and schedule an appointment. I have been visiting them for about two years now and in that time I have been able to distance myself from the many symptoms that were debilitating me. I can now see joy in the faces I love and I feel laughter in my heart. I can lay my head down at night and enjoy the experience of waking up feeling rested. I am continuing to receive support from Lila and Samuel and I am able to experience normalcy and joy in life again.
Myrna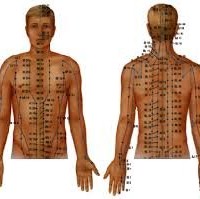 FAMILY OF 10 SWEARS BY NATURAL TREATMENT!
I feel pretty qualified to write a testimonial on homeopathy and the Flaglers, as my family and I have been seeing them for about 15 years. We have 8 children, and have found homeopathy to be an outstanding therapy for keeping them healthy and happy. I'm very thankful to have been able to raise the kids antibiotic-free so far, and that in itself is a factor in good health. Homeopathy is effective in both acute and chronic conditions. We've used it for tonsillitis, ear infections, flu, chicken pox, pertussis, etc. with the children. One of the kids was helped with chronic hand pain with a remedy plus acupuncture. Dr. Lila has treated me over the years through pregnancy and breast-feeding. The correct remedy can stop very painful and advanced mastitis in its tracks, and constitutional prescribing stops its recurrence. Every so often, I need constitutional treatment for a fatigue/achy-type chronic problm. After being treated by Dr. Samuel, I usually don't have it again for several years. Sometimes I wonder if I'd have full-blown fibromyalgia by now without homeopathy. Another wonderful ability of homeopathy is to treat behavior problems in children. I've seen it work wonders with irritability, and have taken several of the kids in during adolescence and other stages. The most spectacular result was with my daughter Kelli when she was 2. Her behaviour was outrageous: she was hitting, biting, and screaming "I hate you" many times throughout the day. After receiving a constitutional remedy, I was astonished that Kelli never repeated any of these behaviors again. Of course, chronic conditions often require follow-up visits and patience. But one needs to remember that homeopathy provides the potential of a real cure in stimulating the body to heal itself, as opposed to drugs that can only cover up symptoms, and can cause new problems besides. Homeopathy is also a fascinating field for study and reading, for those who are interested.
Bridget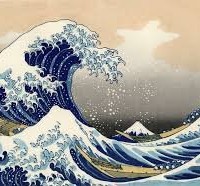 POSITIVE FAMILY TRANSFORMATIONS
I'm a 45 year-old woman with a husband and a two-year-old son (we're late bloomers, and we've all become patients of the Flaglers with positive results. I got to know Dr. Samuel playing softball on Saturday mornings, and he was always really positive and fun to be around. He would hear somebody bellyaching about something and suggest a more positive way to look at the situation. This appealed to me. I felt like I was learning from him before I even knew what he did for a living. When I heard he was a homeopathic physician, I felt sure he could help me because he had already helped me feel more hopeful by occasionally changing my perspective to be more upbeat. My main symptoms when I had my first appointment with Samuel six months ago were fatigue, muscle aches in my legs and feet, loads of anxiety, and a feeling of being overwhelmed and often depressed. I felt lonely, too, and overweight. I filled out his forms and went to my first appointment with a mixture of nerves and hope. I really, really wanted more energy. He went through the areas on the form, asking me questions systematically. I felt like I could really trust him and tell him the truth, and that everything I said was accepted without judgment. I left with a tiny bottle of sugar pills (remedy) and a feeling that confiding my life's story to a sympathetic and seemingly impartial listener had been a cathartic experience somehow. Like I had told somebody the truth about me and the truth was perfectly okay. Cool. The remedy had a positive effect right away. I had more energy and more confidence. In fact, for awhile, I felt confused because I could make choices about what I wanted to do next instead of just barely having enough juice to do the necessities of life. I mean, I was free to make decisions instead of just feeling trapped and limited into what I had to do. I felt renewed creativity and a new ability to follow through on ideas instead of letting them fizzle out. A new sense of order and peace had come into my life. My new sense of self-confidence has led to lots of positive changes. I eventually quit the job that went against my grain, and found more satisfying work that suits my nature and my gifts more closely. I'm spending more time with friends and finding that I m surrounded by more positive people as I become a more positive person. I think my relationship with my husband is improving as I become more appreciative and less whiny, and certainly I have more energy to focus on my very active two-year old. Most days I even have the stamina to keep up with him. My son and husband are patients of the Flaglers now, too. I first took my son to see Dr. Lila when he had an alarmingly high fever. After filling out the questionnaire and talking through his history, Lila gave him a remedy that brought his fever down within minutes, and he was back to being his chatty self and asking for juice when he d been listless and blurry-eyed only moments before. I've seen my son's night terrors, screaming fits, biting and head-banging disappear as he s been on a remedy. He goes to sleep more easily at night and sleeps through the night most of the time now – which means all of us are getting more sleep now. My husband's introduction to homeopathy was also quite dramatic. Lila heard him singing in performance and losing his voice. He could barely speak. She visited him backstage at intermission and gave him a little treatment on the spot using acupressure that eased his voice enough to finish the second half of the show. The next day he went to the office and got a full acupuncture treatment for his voice and a remedy that got him well enough to complete his busy performance schedule. He also has glaucoma, and with remedy and acupuncture under Lila's care, the pressures in his eyes are the lowest they've been in about three years. I notice his general stress level is calming down as well, making him easier to live with, more fun and relaxed. I think our family is more peaceful and healthy as a result of homeopathy and I'm very grateful. I look forward to more positive changes as our bodies and minds are free to heal themselves.
Anonymous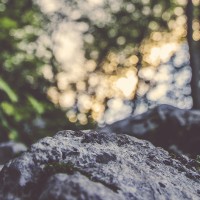 LONG DISTANCE ASSISTANCE
Dear Dr. Lila and Samuel Flagler,
You have been treating me for over four years now. Words just cannot express my gratitude and appreciation for everything you have done for me. You really changed my life and made me 'better'. Through our working together, I have become a healthy, balanced and happy woman. When I came to your practice four years ago, I was lost, scared, and emotional and had really bad stomach problems. I was depressed, had acne and suffered from low self-esteem. I am so fortunate that I found the two of you and trusted fully in your practice and remedies. I just did exactly what you told me to do and it worked. The "skype" sessions along with the drops, pellets and boosters really made a huge difference in the way I was feeling and my perception of myself. After only a few short months, my stomach pains subsided and I felt human again. A few months after that, I began to feel full of energy and my attitude toward life started to brighten up. I gradually got more and more aware of my issues and began to feel less and less stressed. It felt like the weight was melting away both physically and emotionally. I am going to continue my journey with the two of you and I am so excited for what's to come. I really love working with you. I look forward to our "skype" sessions and I don't know what I would do without you! Thank you so very much. Please know that your work is special and I think about how lucky I am to have found you on a daily basis. Keep up the amazing work!
Sarah (New York, NY)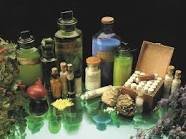 THANKS TO STANLEY
I worked rather closely with a young man full of energy named Stanley. One day he asked me why I was so tired all the time. I told him that in order to sleep at night, I had to take an antihistamine pill. "Why?" he asked me. "Because I have hives," I said, "and the antihistamine pill takes them away and lets me sleep, but I'm always tired in the morning." He looked at me and said, "Why do you have hives? I thought it was a stupid question. Who cares why I have them, but I do and I have to sleep, so… But that didn't shut him up. He asked me what else was going on in my life. He uncovered nightmares, sleepwalking and other symptoms. He said that he went to a homeopathic doctor, and he thought I should go to him, too. Well, it took a little while for Stanley to convince me, but first he had to tell me all about homeopathy. This doctor would talk to me and try to pinpoint what my problems were and why they were causing me to have hives. I told him that I had gone to a doctor and he had given me some type of pill for my hives. "Will it make me sleepy?" I had asked. "Oh, no," the doctor had said. I took one and was out for six hours. It kept me drowsy all day. It probably took my hives away all right, at least while I was asleep. Another doctor gave me a prescription that I was allergic to and I swelled up. Then he filled me full of epinephrine and my heart pounded so hard that I thought I would die. Actually, I was getting pretty tired of those types of doctors. This young friend of mine said it would not be easy. "It's not like taking some miracle pill, you know," he said. "It will take a few weeks for the medicine to work inside of you and help you to heal." But when I went to Dr. Flagler, I was really surprised at the way a homeopathic doctor differs from a regular, or allopathic doctor. A homeopath will get to know you and try and figure out why you are displaying certain symptoms. He wants to know about your background, your family, your close relationships, your job, your friends–all of these things show him a well-rounded picture of you. This is what happened to me when I met Dr. Flagler. He asked me if I would like to get away from my antihistamines. Of course I said yes. He told me that my symptoms will gradually subside, and there would be a day when they would totally disappear. How I yearned for that day! I was willing to take the plunge. Dr. Flagler has been my physician from that day back in 1988. And Stanley and Dr. Flagler were absolutely right. My hives went away completely. Dr. Flagler has treated me for several problems and it always surprises me when the remedy begins to work. Of course, I don't know that for a few days, or even a few weeks, but when my physical misery begins to subside, I know that I chose the right doctor. Dr. Lila Flagler, also a naturopath and homeopath, excels at Japanese Acupuncture. She has given me blessed relief from pain and symptoms that I was truly suffering from. Whatever your needs, you will find that Dr. Samuel Flagler or Dr. Lila Flagler will be able to help you. Unlike the medical doctors of today, who see you for three minutes, sign a prescription and never get to know your name, my doctors are my friends and I would trust them with my life. Well, I suppose I have.
Pat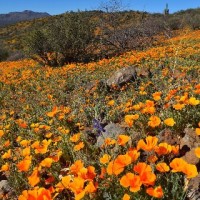 THE WHOLE BODY
I had an appointment via Skype with my homeopathic doctor today. A couple years back I suffered from some pretty intense health issues. I saw at least 8 doctors and none of them could tell me what was wrong with me. I went to Dr. Flagler (from Tucson). I saw her when I was 18 and she helped my body get back on track after birth control wrecked my body and I had hopes that she could help me again. She is amazing. She heals the body as a whole. Her methods involve finding energy blockage and then supplementing with a remedy that helps to balance the whole body. In order to find these blocks she asks a ton of questions about your physical symptoms but also how you feel about these emotionally. As you describe this in depth she is able to help heal your subconscious as well. The subconscious and conscious mind can cause physical manifestations in the body. After my initial visit with her about a year ago, I was symptom free after a week of taking her remedy and I have been ever since. We had monthly visits, and now we visit every 3 months. Balancing the body isn't a quick fix and takes time but it has been so worth it. Today I told her that I was doing very well and extremely happy with my life and job, but also that I wanted to change the world and make it a better place. I expressed that I felt I hadn't done that yet. She sent me a follow up email and it really made me smile. She isn't just a typical doctor. The majority of doctors l will not just email you like this. Most don't have time and really don't care enough. Dr. Flagler is the most incredible healer I have ever met and I believe she can heal anyone from anything given enough time and an open minded patient. She is such a phenomenal woman and she has been such a blessing in my life. I can not express how grateful I am for her. She saved my life and can help anyone else who goes to her. So if you need some healing, look her up on google. She is in Tucson but does skype appointments. She CARES about her patients. She is a godsend and a miracle worker. I love this woman!
Moriah R.
WOW, is all I can say about the Flagler doctors!
Lila and Samuel are amazing at what they do. I have seen remarkable results in a short period of time. They are intuitive, kind, attentive and patient. I came to them with many requests.
I was not doing well, as I suffer from depression and anxiety. I wanted to feel healthy, happy and calm. I wanted to get in touch with my inner self and I wanted to accomplish goals I've put off for years.
With my helpful "in-person" sessions via Skype, a daily remedy and lots of following suggestions, I can finally say I am where I want to be in life. I found the perfect yoga teacher training program with their help and guidance, I feel full of energy and an overall happier, more positive attitude everyday.
I feel that the all natural approach is super healthy and feels good in my body. I am also on a fertility journey and they always suggest amazing ideas to help me along my way, such as acupuncture, eating a well-balanced diet, avoiding certain foods and following a more holistic approach in general. All of their ideas have worked and made me feel better, so I continue to turn to them when I have questions.
I feel grateful to have Dr. Lila and Samuel Flagler in my life. I don't know where I would be without them. I surely give them (and myself) credit for getting me to my happiest place yet. I am calmer, more present and healthier than ever.
THANK YOU both so much. I look forward to our next visit!
Sarah Green